Don't Get Caught in the Dark
Survival Flashlights
Are you ready for the lights to go out? Whether you're caught in a power outage, get caught out on the trails as the sun goes down, or your car breaks down in the middle of nowhere, what you can't see can get you in trouble. Trust your life with a high quality, durable flashlight that's been tested in the harshest conditions on earth and is you can count on to get you through whatever emergency life throws your way.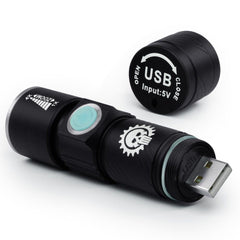 Go Time Gear USB Rechargeable Flashlight
$ 9.95
Learn More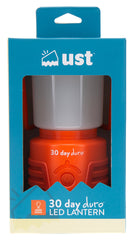 UST 30-Day DURO LED Lantern
$ 49.95
Learn More
GO TIME ACADEMY
PREPARING FOR REAL LIFE GO TIME ACADEMY
100% Money Back Guarantee
Go Time Gear® stands behind everything we sell. We want to be a part of preparing you and your family which means ensuring you have confidence in every product you're counting on when you need it. If anything in your purchase fails to meet your expectations, you can return it for a replacement or refund within 30 days. We're confident you will love the products from Go Time Gear® and we're willing to back it up. To process a refund, visit our support page.
Free Shipping
Forget about dealing with complicated shipping policies, minimum orders, or excluded products. When you shop with Go Time Gear®, you get free U.S. standard shipping on your entire order. Every time.

No minimums. No hassles. Just free shipping.