Technologically Designed
In emergency situations, clean water can be nearly impossible to find. But with the WaterBasics Series II Emergency Filter, you can create your own clean drinking water using its powerful Red Line Virus protection and Mixed Media Filtration Technology.
Built with the most advanced filtration materials and science available, this emergency water filter pulls up to 99.9% of virus, bacteria, and cyst particles out of the water stream while still maintaining a flow rate of 500-ml/minute, giving you safe drinking water in no time at all.
The filter has the capacity to treat 120 gallons of water, making sure you have enough water to stay hydrated in emergency situations, and reduces chlorine, chemicals, and biotoxins to improve water taste, order, and clarity.
Purposefully Structured
When you're in the middle of an emergency, things can change in an instant, which is why you need a water filter that's fit for every situation.
The WaterBasics Series II Emergency Filter was purposefully built with versatility in mind. This small filtration device is sized for easy transport in pockets and packs, and connects directly into WaterBasics filter bottles, gravity flow filtration kits, emergency pumps, and hydration bladders, making it the perfect water filter for a variety of gear choices.
The compact kit also comes with everything you need to collect, treat, and even drink water — including a mouthpiece and straw — allowing you to drink directly from the device if need be.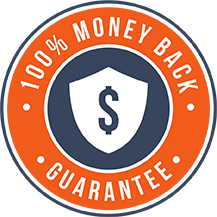 The Go Time Gear™ Advantage
Better design. Better quality. Better products. Better customer experience. That's the Go Time Advantage.
What makes Go Time Gear™ special isn't just the design, detail, and quality we develop into each of our products, but also the reputation our company has established for providing legendary customer service. It's easy to provide good customer service when things go well, but the real test of a company is when things don't go perfectly. That's when we back up every order with a no excuses, and we mean no excuses, money back guarantee.